We map every corner on the streets and translate massive data into understandable map products.

By leveraging deep learning and computer vision, we collect map data of street assets by pinpointing their locations and extracting their content and attributes. After analyzing and processing, We now generate products that support different uses.
Our Products
Street Assets Map
No matter what kinds of paintings or objects you want, we can mark them on the maps.
Unlike expensive and time-consuming traditional methods, we record data systematically in a short amount of time, even for large cities.
Learn More -->
Explore Map -->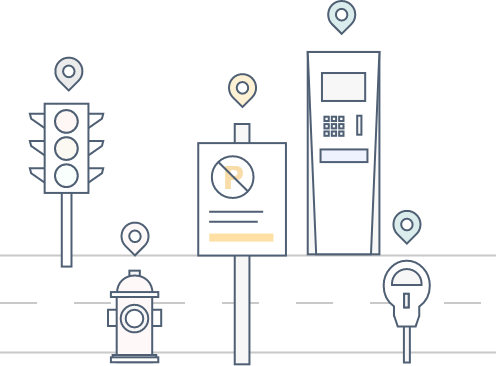 Massive map data
Accurate coordinates
Easily maintain
Various road assets
Detailed attributes
Guaranteed update
Our Products
Curb Rules Map
Translate complicated regulations into accessible languages that everyone can understand.
Multiple assets such as parking signs, hydrants, and bus stops rule one street section. PolaGIS can generate and visualize regulations automatically.
Learn More -->
Explore Map -->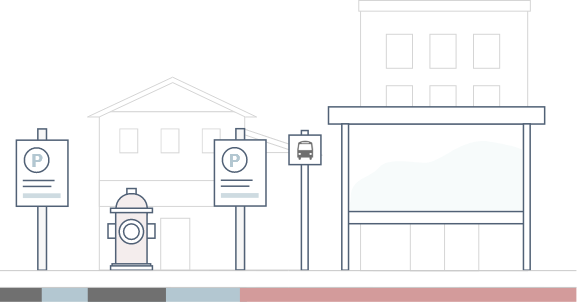 Supported by our own high-quality assets data
Open to integrate all types of existing data sources
Includes all vehicles types and time segments
We embrace the future mobility to make our cities smarter
Smarter cities need a smarter data foundation. We provide the best way to help people from different industries to get easier access to modern mobility.

city planning, public works
Reduce labor and management expenditure. We provide integrated service and quality control for your planning. Boost your efficiency in parking enforcement.

last-mile navigation
No more wandering around your destination. Less driving pressure with better customer service. Our data can also be directly used to make delivery routes.

autonomous drivng
HD Maps support self-driving vehicles to know street circumstances in advance. Our accurate data of asset features and valuable parking regulations are crucial elements in future maps.
Want to get a closer look at our data?